"Totally relaxing."
This is a beautiful, comfortable home that has everything you need. We have stayed as a couple, a family and a group of friends and Wrens Nest works for all of those groupings. Staying here is totally relaxing and feels like you are secluded in the bush, but it is only a pleasant walk (or very short drive) to the river and town centre. We are looking forward to our next stay.
— Jenni & Darren, Perth, October 2016
"Amazing views from every window"
When you need a break Wrens Nest in Denmark is most definitely the place to go. The lovely house has amazing views from every window & is just so peaceful, it also has a log fire to keep you warm in the winter months. If you are in the mood, there are lots of cycling & walking tracks & not forgetting all of the lovely cafes, dining places & wineries to visit in the town. This is a very special place!!
— Carol, Perth, September 2016
---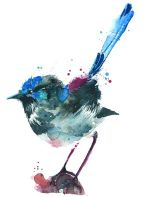 Beautiful, relaxing and welcoming. Great walks, amazing birdlife and Denmark is great for coffee and browsing in the shops. Beds are so comfortable and the kitchen fully kitted out with everything you could want. Local wineries for lunch are great and have top notch wines! Go….just book it and go!
— Jenny, Melbourne, October 2016